FREE UK DELIVERY ON ALL ORDERS
Use our product search tool below or browse by category or manufacturer
– If you can't find what you are looking for, call us or send us a message!
Love the selection of toys and my little boy always loves to visit the shop. Great prices and always a friendly welcome. I made an order for delivery recently and it was delivered very quickly and was easy to order online!
This is a lovely little shop with excellent toys. Got some wonderful presents for my nieces birthdays. The wooden toys are much better for the environment too and the service is friendly – would highly recommend!
Easy ordering and very quick delivery. highly recommend.
Great quality wooden toys, puzzles for all ages, educational toys, samples to play with ~ have a go with, friendly & knowledgeable staff, lovely to talk to, exciting to see whats new in, see you again soon, I always enjoy my visits to your shop, whether buying for Grandchildren or me.. THANK YOU
I would like to blow the horn for The Easy Learning Toy Shop in the small shops arcade on Duck Hill. They have a wide selection of toys for lots of different ages. I bought a beautiful Noah's Ark for my granddaughter's birthday there yesterday and as it was a bit big to carry so he offered to drop it off at my home that evening. You can't ask for better service than that! We're so lucky to be able to buy locally from independent shops.
There is something very special about giving a child a gift which will help in their development and invest in their future.
These timeless toys encourage a child's imagination by allowing them to take control of the learning process. Learning through sight and touch are some of the early building blocks of child development.
Wooden toys encourage play and help with recognition of everyday items from simple shapes such as circles and triangles to familiar items from around the home.
We are always delighted with the feedback we get from our customers who return time and time again with brilliant stories about their children or grandchildren's reactions to the wooden toys they buy from us. Children seem to play and interact with wooden toys differently to mass produced, plastic brand leaders.
Wooden toys really set themselves apart when it comes to reasoning and problem-solving skills. The absence of flashing lights and digital prompts, makes for a more immersive experience in the developing mind of a young child. This enhances hand eye coordination by handling chunky shapes, which can seem clumsy but it's particularly beneficial in the development of the finer motor skills.
We are constantly seeking out the best products for our online and retail shops.
Are you a UK manufacturer of wooden or educational toys?
Are you a small volume artisan company looking to reach a wider audience?
If you are… get in contact!

We Specialise in Wooden Toys & Educational products for children of all ages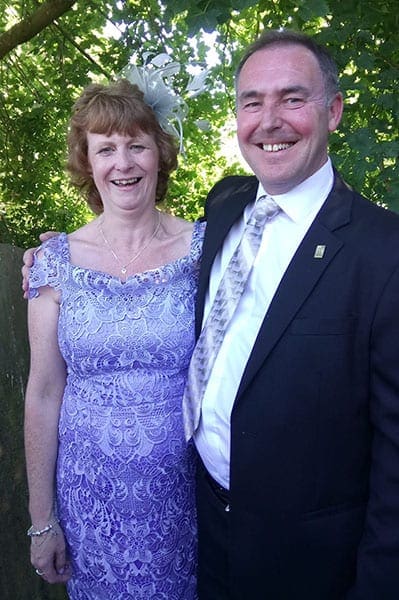 Why should I buy wooden toys for my children?
Wooden toys are beautifully designed and made with softer edges than say plastic
Wooden toys are less toxic as they are made from a natural product
Wooden toys are kinder to the environment and can be passed on to the next generation
Wooden toys are more resistant to breaking or damage
Wooden Toys are easy to keep clean and hygienic
We have a large range of wooden toys and educational games from some of the best manufactures such a Grimms, Le Toy Van, Big Jigs, Holztiger, Lanka among others.
We hope you like our online store and you are always welcome to visit us at the shop in the beautiful Cathedral City of Ripon in North Yorkshire. We are real people who love to help families experience these toys and educational games. Customer service is very important to us so no matter if you are buying from us online or instore, if you have a question just ask.
Pete & Estelle